Mechanical Sand Processing Flow Design
Artificial sand is also called machine-made sand, which is processed by sand making machines and other auxiliary equipment. The finished product of machine-made sand is more regular, and can be processed into different rules and sizes according to different requirements to meet the needs of different purposes.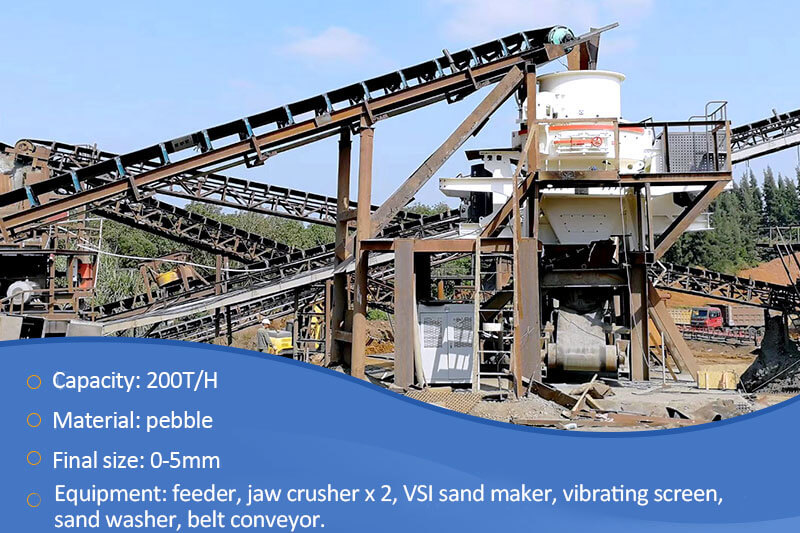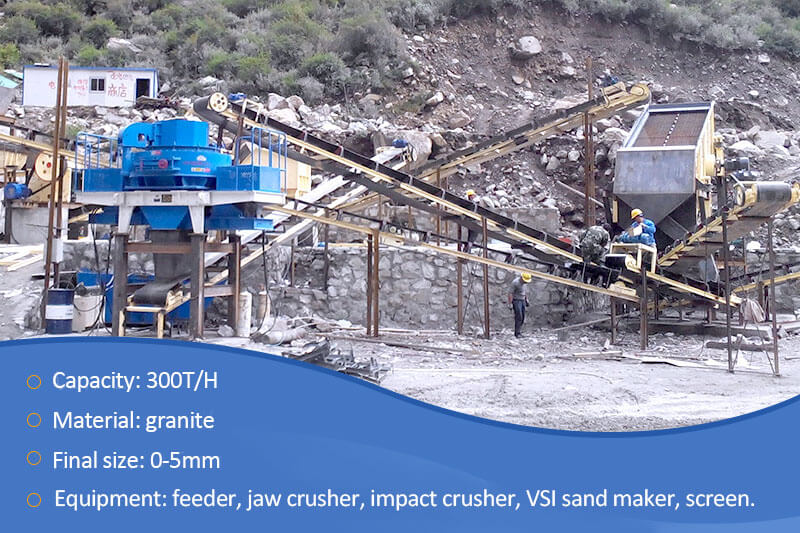 The machine-made sand production line is composed of vibrating feeder, jaw crusher, sand making machine, vibrating screen and conveyor. According to different process requirements, various types of equipment are combined to meet the different process requirements of customers.According to the nature of the material, the size of the finished product, the output per hour, the operating environment, and the investment cost, there are differences in the configuration equipment of the machine-made sand production process. The common complete production flow chart of machine-made sand is as follows: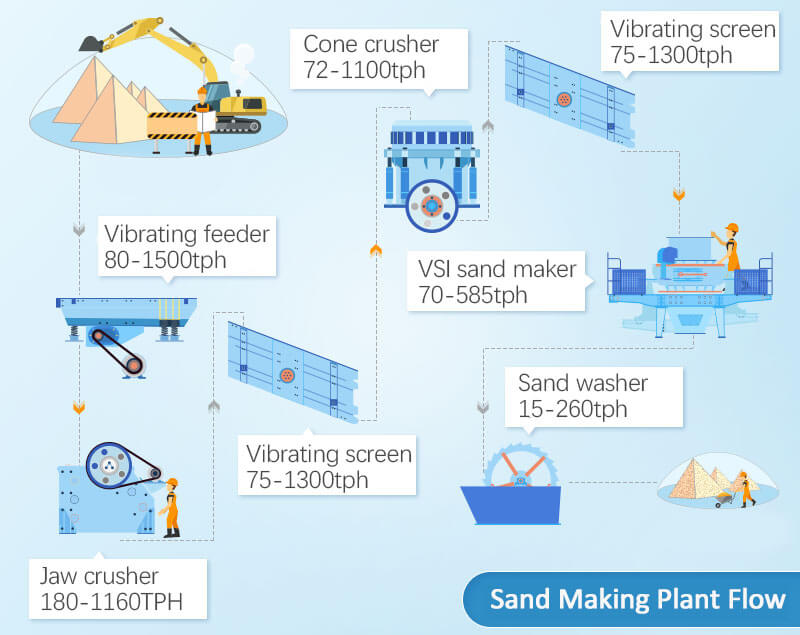 how much is the sand making plant?
The price difference is related to the type of equipment and model output. In addition, it also depends on the raw materials, sales mode, and overall quality of the equipment.
To get a quotation for the sand making plant, please click on the online chat, a sales manager will serve you online and enjoy a 7-9.5% discount. Eastman has focused on the production of various mining equipment for more than 40 years. Welcome to visit the factory and provide general contracting services for "EPC" projects.