Since the 21st century, copper has been widely used and used in the electrical and electronic industries. It is mainly used in the manufacture of various electronic products such as mobile phones and computers, accounting for more than half of the total consumption. The types of copper ore mainly include natural copper, chalcopyrite, bornite, chalcocite, azurite, copper blue, etc.
copper ore processing flow
Copper ore processing and production processes mainly include three processes: crushing, grinding, and beneficiation. In the crushing process, three-stage closed-circuit crushing is a modern method suitable for high-hardness copper ore crushing. It can complete the crushing and partial dissociation of the ore, thereby improving the subsequent grinding efficiency; in the grinding process, two stages and one closed grinding design can make the copper ore grinding more fully; among the beneficiation processes, the more successful new processes that have emerged in recent years are mainly the mixed flotation process.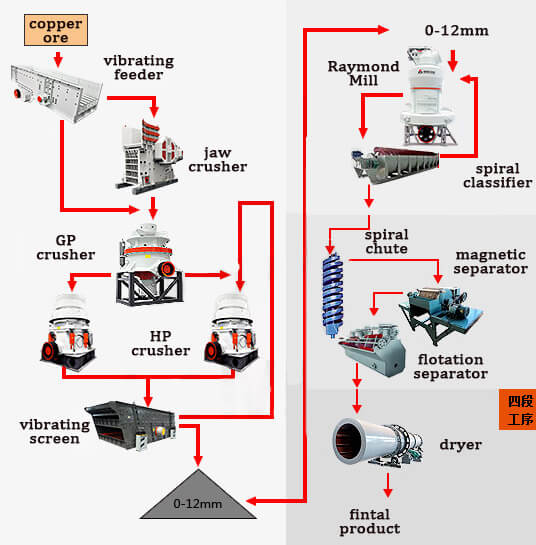 Eastman, a professional mine crushing solution provider, has focused on copper ore processing technology for 30 years, and provides you with a complete set of processing technology and equipment from copper ore to copper concentrate. Contact us to do free design.
The First Stage: Crushing & Screening
Large pieces of copper ore are evenly sent to the jaw crusher or coarse crushing mobile station (primary crushing) by the vibrating feeder for coarse crushing; After coarsely crushed copper ore are screened by vibrating screens, they are sent to a single-cylinder hydraulic cone crusher (second crushing) for intermediate crushing; The crushed copper ore materials are sent to a multi-cylinder hydraulic cone crusher for fine crushing;
Jaw Crusher
GP Cone Crusher
HP Cone Crusher
Tire Type Mobile Crusher
Jaw Crusher
Jaw crusher is mainly used for medium size crushing of various ores and bulk materials. It can crush materials with a compressive strength of up to 320Mpa, divided into two types: coarse crushing and fine crushing. Eastman has PE and PEX series jaw crushers with complete product specifications. Its feed size is 125mm~1020mm, and the single machine output is as high as 600TPH. It is an ideal choice for primary crushing equipment.
View More>>>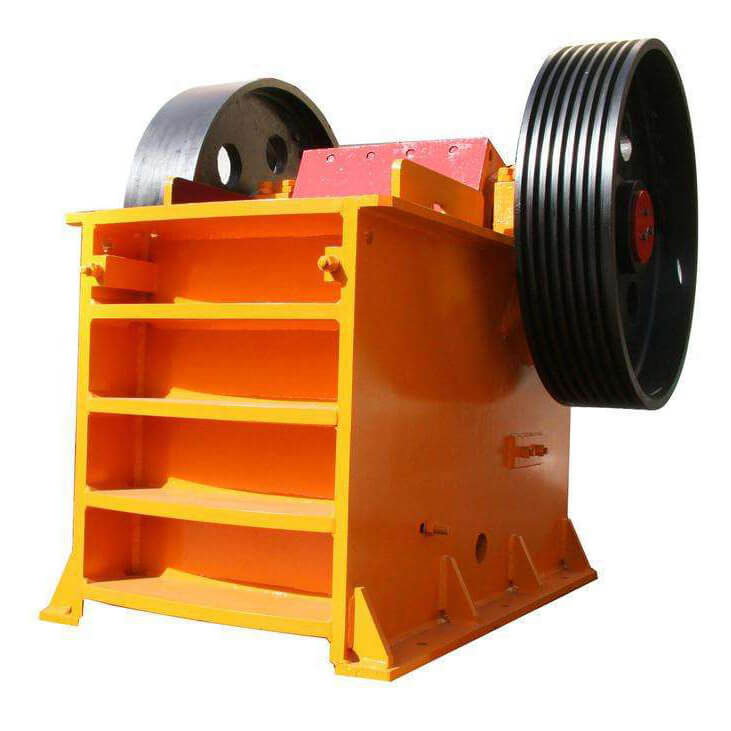 GP Cone Crusher
HP Cone Crusher
Tire Type Mobile Crusher
The Second Stage: Grinding
The copper powder of 0-12mm sieved by the vibrating screen is evenly sent to the ball mill for grinding, and sieved by the spiral classifier.
Ball Mill
Spiral Classifier
Ball Mill
Ball mill is a commonly used and efficient grinding equipment. It is suitable for grinding various ores such as iron ore, gold ore, copper ore and lead-zinc ore in metal beneficiation, and is used to grind the ore to below 0.075mm for subsequent beneficiation processes. According to different ways of discharging, it can be divided into grid type and overflow type. The grinding method can be divided into dry and wet grinding methods.
<<View More>>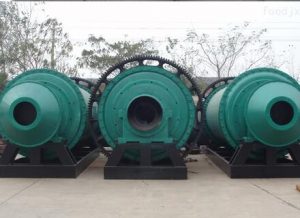 Spiral Classifier
The Third Stage: Flotation + Drying
The copper powder that meets the requirements is sent to a flotation machine for mixed flotation, and then the obtained copper powder is sent to a dryer for drying to obtain copper fine powder.
Magnetic Separator
Magnetic separator is a device that uses appropriate strength of magnetism to select iron powder from powdered granules. Magnetic separators are widely used in beneficiation, suitable for wet magnetic separation of magnetite, pyrrhotite, roasted ore, ilmenite and other materials with a particle size of less than 3mm, and also used for coal, non-metallic minerals, building materials and other materials Iron removal operation is one of the most widely used and versatile machines in the industry.
<<View More>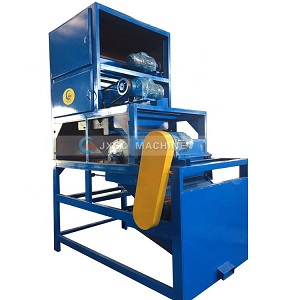 Dryer