Road bridge construction
concrete aggregate
Aggregate: limestone, granite, quartzite, basalt, barite, pebble, marble, calcite, feldspar, etc.
Equipment: jaw crusher, impact crusher, cone crusher, sand making machine, etc.
Aggregate is a collective term for materials such as sand, gravel, crushed stone, block stone in construction projects. It is divided into coarse aggregate and fine aggregate. It is the main material for concrete in roads, railways, bridges, and airport runways. With the development of the construction industry, the amount of aggregate used in the construction market is increasing. Machine-made construction sand & gravel produced by sand making machines makes up for the shortage of natural sand. The machine-made sand and gravel aggregate has good grain shape and uniform grain size, and its concrete performance is comparable to natural sand concrete.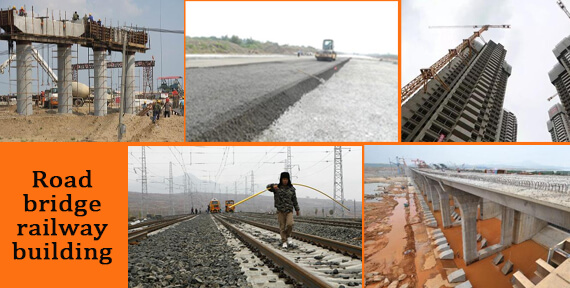 Road and bridge construction is generally divided into surface layer, base layer, and cushion layer structure, each of which requires sand and gravel aggregates. Sand and gravel concrete determines the strength, hardness, stability and durability of its pavement. Especially for cushions, high-quality sand and gravel mixtures are required to ensure that the roadbed does not deform. Asphalt mixing needs to use mineral powder ground from alkaline rocks such as limestone, and its quality should meet the requirements of hot-mix asphalt mixture for mineral powder.
The stone used in road and bridge construction is divided into coarse aggregate and fine aggregate according to the size of the particle size; among them, the boundary is 2.36mm in asphalt mixture and 5mm in cement concrete.
Various rocks such as granite, basalt, limestone, quartzite, pebbles, river pebbles and other ores are made into construction sand with uniform grain size, good grain shape and high compressive strength, which can improve construction quality.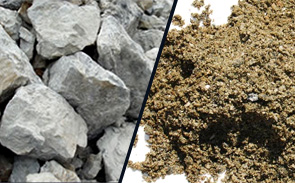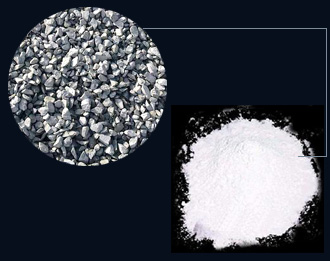 According to the particle size of sand, it can be divided into
(1) Extra coarse material D≥37.5mm
(2) Coarse grain type D=31.5/26.5 is used for the base layer and the lower layer
(3) Medium grain type D=19/16mm
(4) Fine-grained D=13.2/9.5mm surface layer
(5) Sand type D≤4.75mm wear layer
▶Fine aggregate is generally made of artificial sand with a particle size of less than 4.75mm, which has a well-graded, hard texture and clean particles.
manufactured sand equipment
Commonly used equipment in the field of construction engineering includes jaw crushers, impact crushers, cone crushers, sand making machines, vibrating screens, sand washing machines, etc.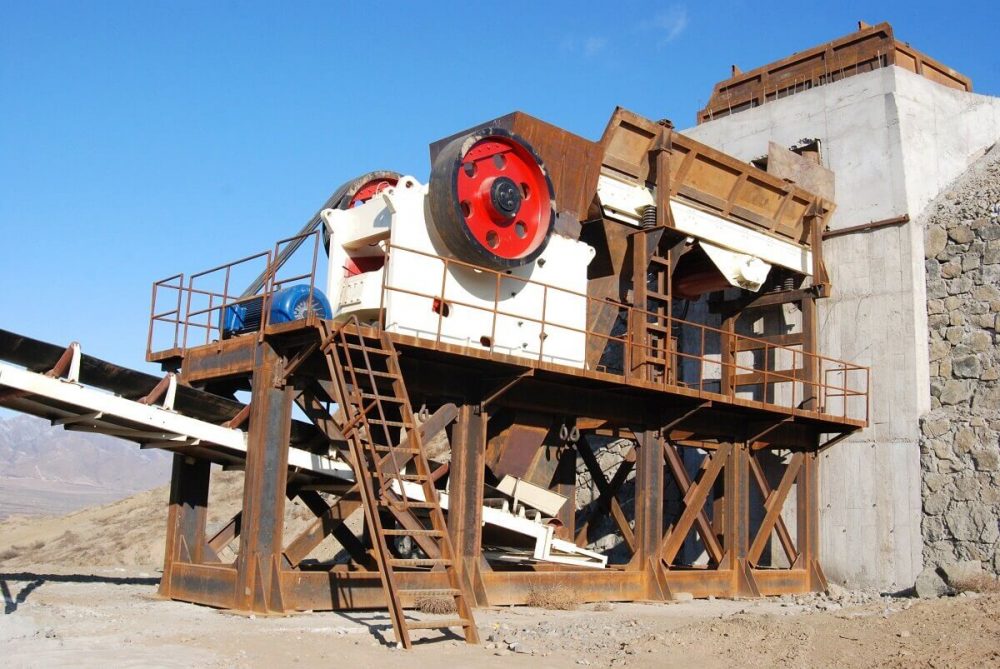 Capacity: 1-1120t/h
Output Size: 10-350mm
Jaw crusher is a compression style rock crusher, useful in crushing the medium-hard to very hard material into a smaller particle size at primary crushing stage in the crushing circuit.
Capacity: 1-500t/h
Output Size: 10-80mm
Impact Crushers can be used in different stages from primary crushing to the last step of the crushing process.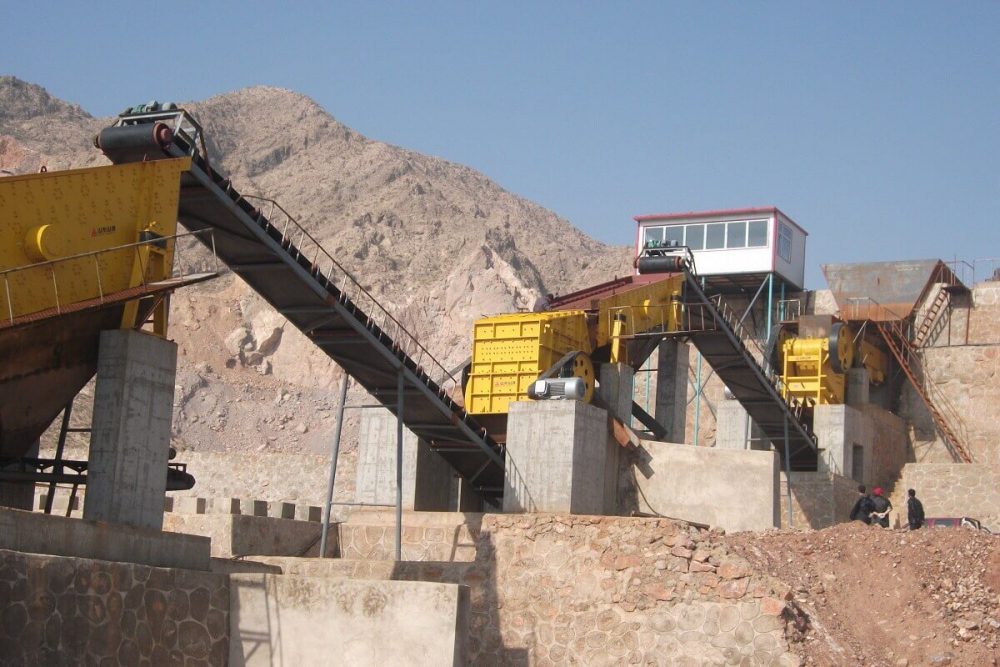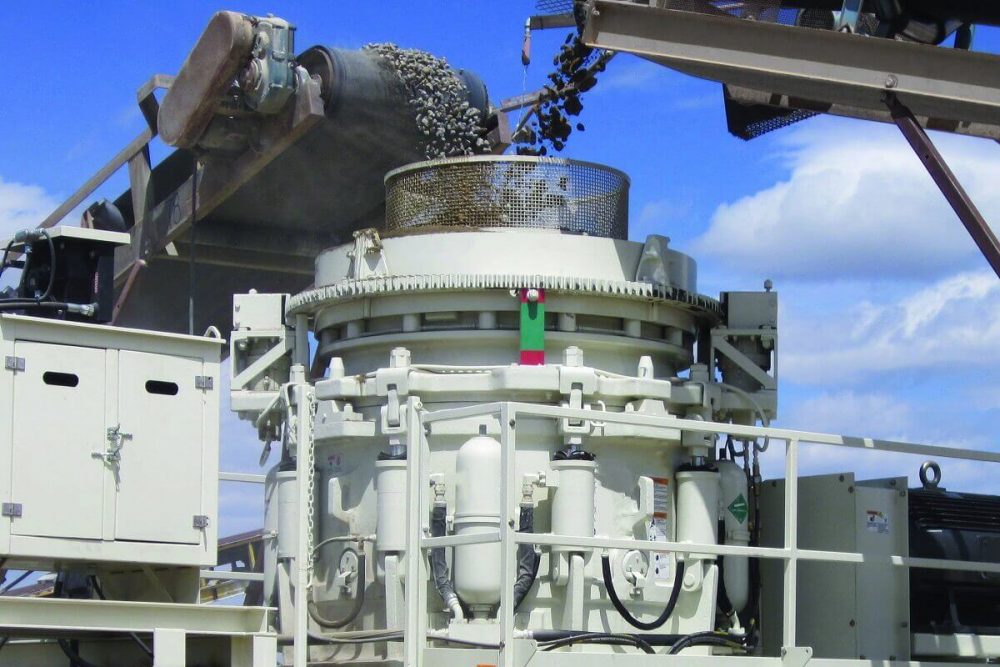 Capacity: 70-1200t/h
Output size: 5-40mm
HP cone crusher widely used in the quarrying, mining, aggregate processing, construction waste recycling applications.
Capacity: 120-640t/h
Input size: 30-50mm
VSI Sand Making Machine is known as vertical shaft impact crusher, which is commonly used as sand maker and shaper in the final stage of crushing and grinding circuit.