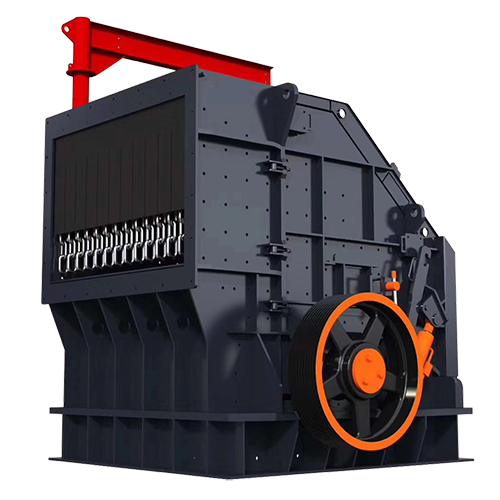 [Capacity] 1-500t/h
[Feed size] <700mm
[Output size] 10-80mm
Impact crusher is a machine that uses high speed impact energy rather than pressure to reduce material size.
Applications
widely utilized in aggregate, mining, energy, brick and so on industrial applications, depending to the type of an impact crusher, they can be used as a primary, secondary, or tertiary crushers to meet final-product-size needs.
Materials
various soft and medium hardness ores, such as limestone, feldspar, calcite, talc, barite, fluorite, rare earth, kaolin, coke, coal gangue, gypsum, etc。
PF1010
Capacity: 50-80t/h
Feed size: 350mm
Motor: 55-75Kw
PF1520
Capacity: 300-500t/h
Feed size: 700mm
Motor: 400-450Kw
PF1010
Capacity: 50-80t/h
Feed size: 350mm
Motor: 55-75Kw
PF1315
Capacity: 160-250t/h
Feed size: 500mm
Motor: 180-260Kw
PF1520
Capacity: 300-500t/h
Feed size: 700mm
Motor: 400-450Kw
Eastman impact crusher series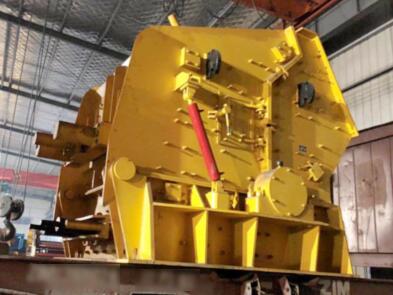 Single & Double Rotor
We offers special designed efficient proven single-rotor and double-rotors impact crushers.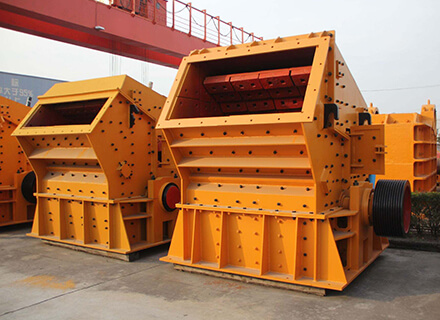 Wide range of options
Impact Crushers capacity 30TPH to 500 TPH, feed openings start at 300 mm to 700 mm, equipped with hydraulic system.
Horizontal Shaft Impact Crushers can be used in different stages from primary crushing to the last step of the crushing process.
Discharge material particle is controlled by rotor speed and discharge gap, the faster the speed the finer the output, the smaller the discharge gap the finer the output.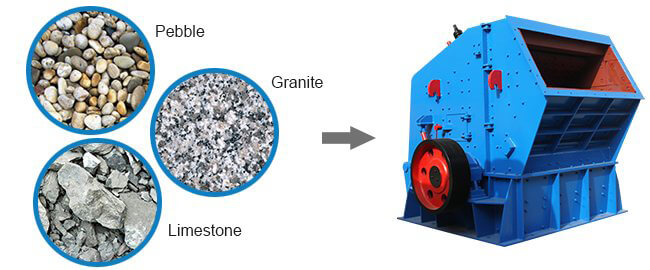 impact crusher working principle

Impact crusher are named after the method that reducing rock material size, just as its name implies, impact crusher crushes materials by the impact energy. An impact crusher speeds up the feed material to high speed, then throws fast-moving rocks against the crushing chamber walls and each other. This collision and impact causes the rock to break down into smaller sizes.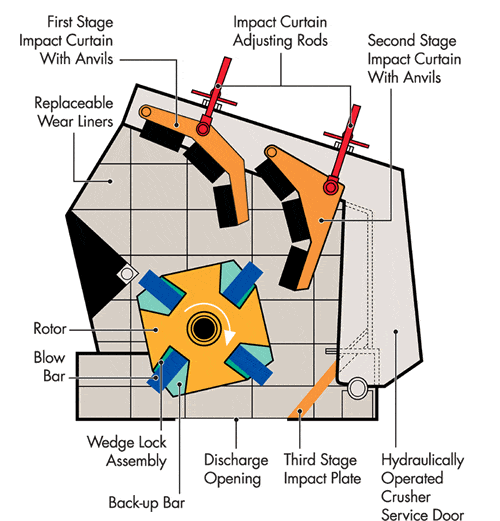 Eastman provides you with complete original impact crusher spart parts, form and function are a perfect fit.
Those wear parts are made of high manganese steel, chromium, manganese and other wear – resistant materials cast or forged, prolong service life.
lining plates
impact plate
rotor
frame
hydraulic adjustment systems
lubrication device
etc.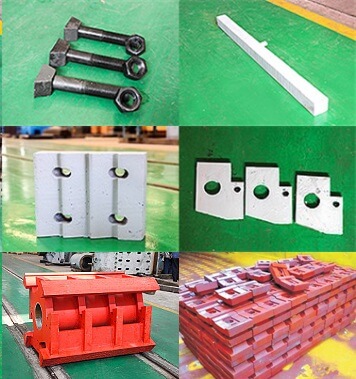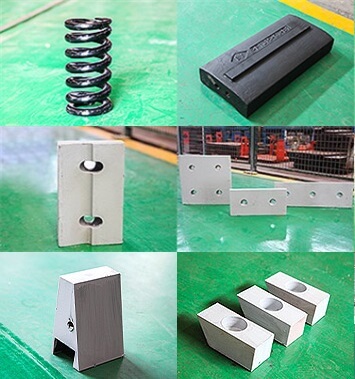 horizontal & vertical shaft impact crushers
Impact Crusher Applications
—Aggregates Industry: Common materials crushed by impact crushers include cement, concrete, limestone, asphalt, crushed stone, sand and gravel,
—Mining & Energy Industry: Size reduction for a variety of minerals like coal, iron, pyrites, gypsum, bauxite, gangue
—General industry: crush waste product, construction waste, brick, clay, ceramics, glass, plastic and more.
Types of impact crusher
Impact crushers, or called impactors, are generally divided into two types, the one is Horizontal Shaft Impact Crusher or HSI crusher, and the another type is configuration with a vertical shaft, and for that reason it is known as Vertical Shaft Impact Crusher (VSI), also called as Sand Making Machine.
Besides, we supply different configuration of impact crushers to meet various tough applications, includes stationary impact crushers, mobile impact crushers, and portable impact crushers.
Horizontal shaft impact crusher
HSI crusher hits the rock by rotating the hammer fixed on the outer edge of the rotor at high speed. HSI crushers are available in fixed, trailer and crawler types for high applicability. Commonly used for crushing limestone, phosphate, gypsum, weathered shale, and ore, concrete, etc.
Vertical shaft impact crusher
 The VSI crusher uses a different approach so called rock on rock crushing process, the material is crushed by colliding against each other under the high speed rotation, VSI crushers use speed rather than surface forces as the main force for crushing rocks.
Impact crushers are often used to fine crushing and shaping the materials in the final stages of the crushing circuit, mainly in aggregate production and the construction industry.