There is no metal in the world that can intervene in human economic life like gold, and have such a major impact on human society. Its dazzling luster and unparalleled physical and chemical properties have a magical eternal charm. Although the social status of gold has experienced vicissitudes, ups and downs, and ups and downs in the history of human civilization for thousands of years. But so far, it still maintains a sacred aura among many people, the wealth that the world seeks together.
The process of gold ore processing and production mainly includes three processes: crushing, grinding and beneficiation.
In the crushing process, the three-stage closed-circuit crushing is more modern and suitable for high-hardness gold ore crushing, which can complete the work of ore crushing and partial dissociation, thereby improving the subsequent grinding efficiency;
In the grinding process, the second stage and one closed grinding is an efficient grinding process, which can make the gold ore grinding more fully;
Among the beneficiation processes, the representative new processes that have emerged in recent years mainly include: gravity separation, amalgamation, cyanidation, flotation, etc.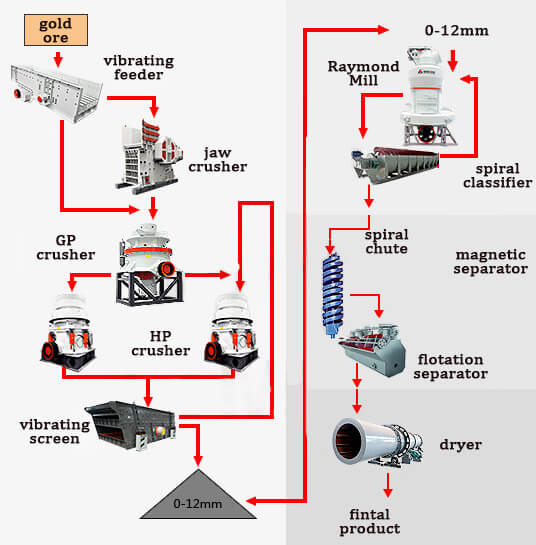 Gold is loved by consumers around the world. Not matter placer gold, or rock gold, Eastman can provide products and technical support for large scale and small scale gold mining plants. Contact us to do free design.
The First Stage: Crushing & Screening
Large pieces of gold ore are evenly sent to the jaw crusher or coarse crushing mobile station (primary crushing) by the vibrating feeder for coarse crushing; After coarsely crushed gold ore are screened by vibrating screens, they are sent to a single-cylinder hydraulic cone crusher (second crushing) for intermediate crushing; The crushed gold ore materials are sent to a multi-cylinder hydraulic cone crusher for fine crushing;
Jaw Crusher
GP Cone Crusher
HP Cone Crusher
Tire Type Mobile Crusher
Jaw Crusher
Jaw crusher is mainly used for medium size crushing of various ores and bulk materials. It can crush materials with a compressive strength of up to 320Mpa, divided into two types: coarse crushing and fine crushing. Eastman has PE and PEX series jaw crushers with complete product specifications. Its feed size is 125mm~1020mm, and the single machine output is as high as 600TPH. It is an ideal choice for primary crushing equipment.
View More>>>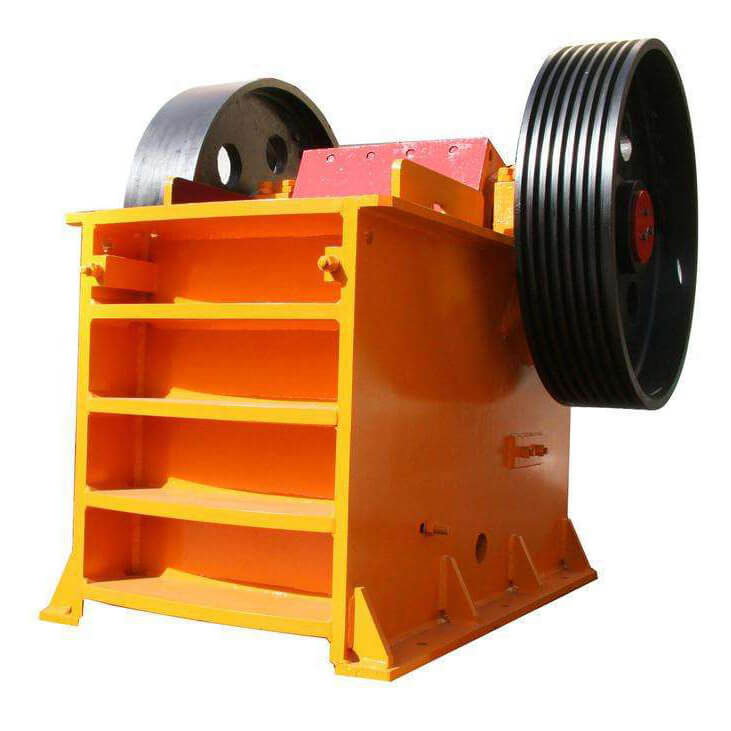 GP Cone Crusher
HP Cone Crusher
Tire Type Mobile Crusher
The Second Stage: Grinding
The gold powder of 0-12mm sieved by the vibrating screen is evenly sent to the ball mill for grinding, and sieved by the spiral classifier.
Ball Mill
Spiral Classifier
Ball Mill
Ball mill is a commonly used and efficient grinding equipment. It is suitable for grinding various ores such as iron ore, gold ore, gold ore and lead-zinc ore in metal beneficiation, and is used to grind the ore to below 0.075mm for subsequent beneficiation processes. According to different ways of discharging, it can be divided into grid type and overflow type. The grinding method can be divided into dry and wet grinding methods.
<<View More>>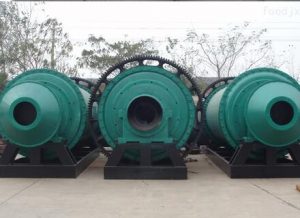 Spiral Classifier
The Third Stage: Flotation + Drying
The gold powder that meets the requirements is sent to a flotation machine for mixed flotation, and then the obtained gold powder is sent to a dryer for drying to obtain gold fine powder.
Flotation Separator
Dryer
Flotation Separator
The SF series flotation machine can suck air and pulp by itself. The tank body is forward inclined, which is conducive to the front return of the foam; the double-blade impeller has a good stirring effect on the coarse sand at the bottom.
The BF series flotation machine is an improved version of the SF flotation machine, which is mainly used for the separation of minerals with a large proportion such as iron ore.
<<Read More>>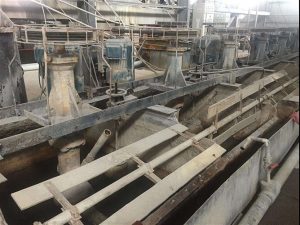 Dryer