conveying & screening equipment
Conveying and screening equipment is a supporting machine that cooperates with Eastman's crushing equipment. Which including: vibrating feeder, vibrating screen (round vibrating screen and linear vibrating screen), belt conveyor, coarse and fine powder separator (powder separator).
Versatile and rugged vibrating feeders have been widely used for small to large automatic feedeing systems of different mineral processing plants. Adjustable speed, angle, high capacity, less wear.
If you are confused about incline or horizontal, vibration or high frequency, water to suppress dust and so on questions, we are happy to work for you with our decades of experience in crushing and screening industry, according to your needs, budget, for you to choose the most suitable screening machine.
Conveyor belts are durable and reliable machine used in automated transportation and distribution system in manufacturing and production applications. Mining use heavy conveyor belt are made of wear resistant pp material, has a heavy bearing capacity and long service life.
related machine in mineral processing flow
1. Mineral processing flow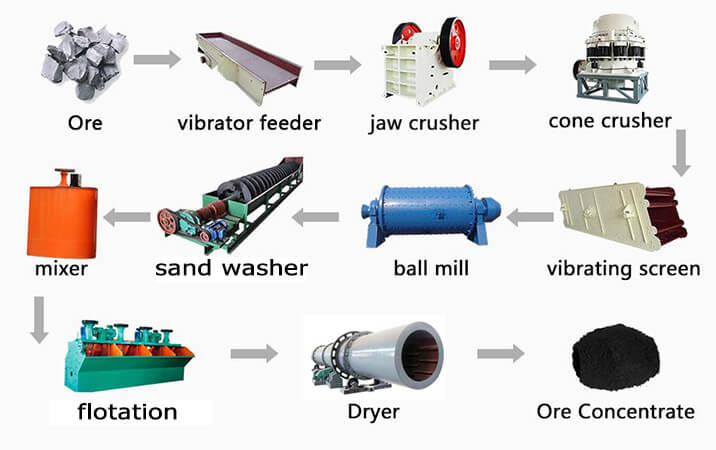 2. Sand making processing flow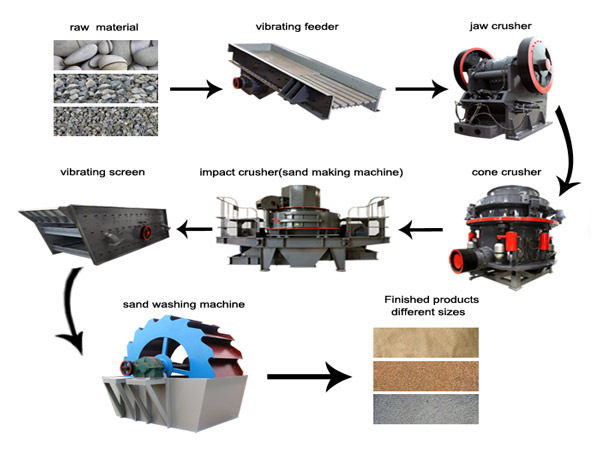 What's the advantage of a crusher feeder?
Vibrating feeders can be supplied to match the crusher openings to provide an ideal curtain feed with a uniform distribution to assure maximum crusher efficiency and uniform wear life on the hammer elements.
How to select feeder size?
Feed rates may vary widely with material characteristics such as density, particle size distribution, moisture content and angle of repose. Maximum feed rates are obtained by declining feeder pan consistent with hopper opening and feeder length. Minimum length of feeder may be determined by hopper opening, feeder slope and angle of repose.
Can this feeder & screen be used in Trough Material Selection?
Of course, our Feeders & Screens can be ruggedly built for heavy-duty service. Their frames are heavily reinforced, and the deck plates are bolted to husky channel side members and are readily replaceable. Please contact us for more detail.
What's the materials of your feeder decks and liner?
Our decks are available in mild steel, abrasion-resistant steel, stainless steel or special alloys, thus providing a wide range of materials to suit application requirements; And the most common materials of our feeder liner is Type 304 stainless steel, this is particularly adaptable to materials which have a corrosive effect as well as wear.