Andesite is a kind of volcanic ejecta, belongs to the neutral, is a common orogenic volcanic rock, which contains porphyry, may be feldspar, pyroxene, hornblende, mica or quartz. The main minerals are oxides of iron and titanium.
andesite sand making flow
The andesite sand making process of the andesite sand production line is: (silo)-feeder-jaw crusher-impact crusher or cone crusher-vibrating screen-finished product.
The andesite crushing equipment includes jaw crusher, impact crusher, impact crusher, vibrating feeder, vibrating screen, sand washing machine, belt conveyor, etc.
Reliable performance, reasonable design, convenient operation and high work efficiency.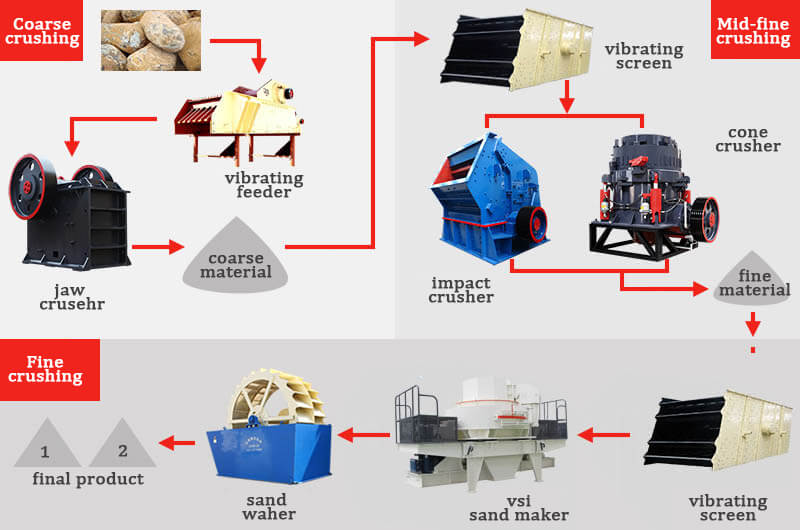 According to the size of andesite material and the fineness requirement of application field, the suitable crushing line should be arranged flexibly. Contact us to do free design.