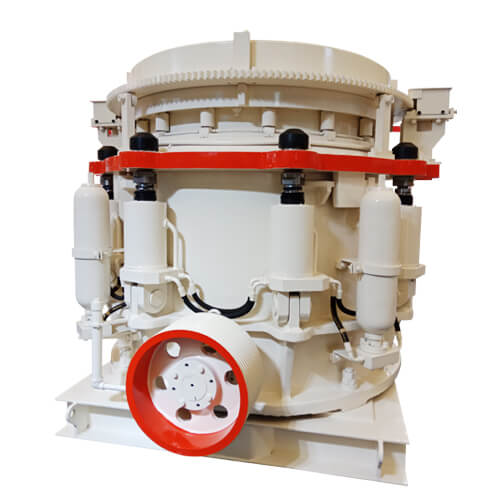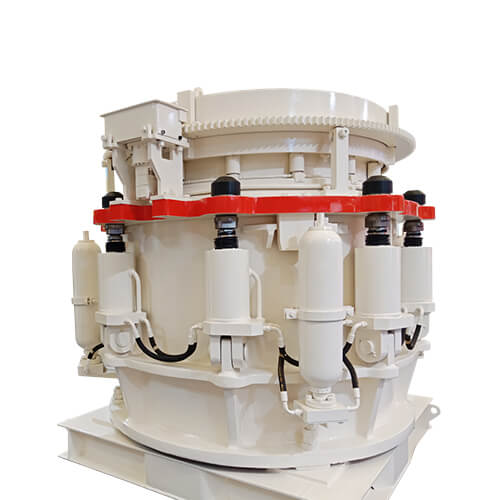 [Capacity] 70-1200t/h
[Feed size] <320mm
[Output size] 5-40mm
HP cone crusher widely used in the quarrying, mining, aggregate processing, construction waste recycling applications. Thanks to its optimized, efficient and relibale performance, HP cone crusher has been the most popular cone crusher in the world.
Applications
mining, quarry, aggregate making, etc.
Materials
River pebbles, limestone, dolomite, granite, diabase, basalt, rhyolite, ferrous metal ore, nonferrous metal ore, construction waste, coal gangue, tailings, etc.
HP200
Capacity: 72-250t/h
Feed size: 178mm
Discharge: 8-38mm
HP400
Capacity: 104-630t/h
Feed size: 68-280mm
Discharge: 8-51mm
HP 200
Capacity: 72-250t/h
Feed size: 178mm
Output: 8-38mm
HP 400
Capacity: 104-630t/h
Feed size: 68-280mm
Output: 8-51mm
HP 800
Capacity: 166-1100t/h
Feed size: 77-326mm
Output: 8-51mm
Eastman cone crusher families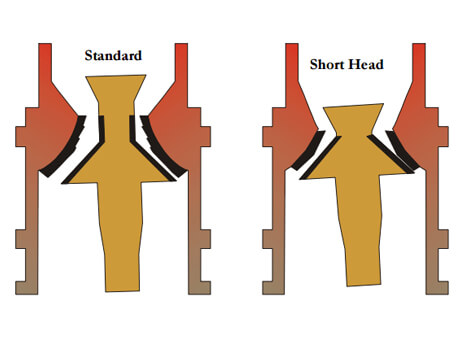 Short head & standard head
We offers types of cone crushers to meet different requirements of discharge size, shape.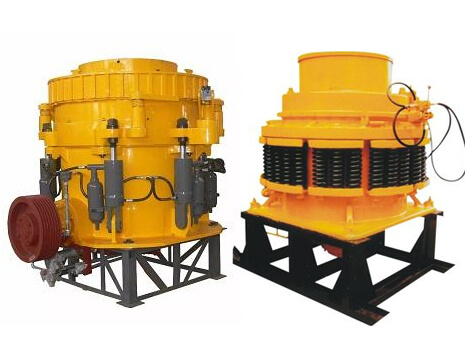 HP, GP, Symons Cone Crusher
Select the rightest cone crushers to maximize your profit. Effect crushing with the lowest maintain.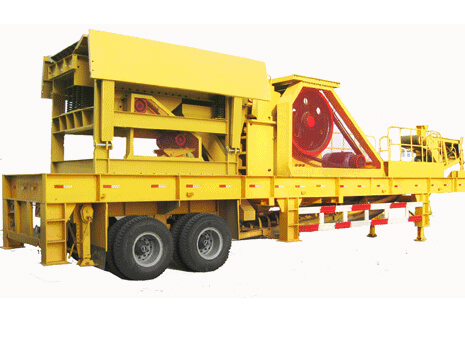 Stationary, mobile version
stationery cone crusher and portable cone crusher (wheel or crawler) to meet the toughest demands of crushing applications.
Cone crusher working principle
Cone crushers are suitable for all demanding crushing needs
Structure upgrade, more efficient
On the basis of the unique spindle fixed and eccentric sleeve rotating around the spindle, further optimize the design of transmission parts and lubricating seal structure, the equipment has strong bearing capacity, small size, high efficiency and low noise.
Cost efficient and ecological
By ensuring that the internal pressure of the crushing chamber is always higher than the external pressure, it effectively reduces the dust or other small particles entering the crusher, reduces the damage to the bearing, thus reducing the maintenance workload, prolongs the service life of the lubricating oil and equipment, and facilitates the maintenance.
Good cubic shape
Optimizated cavity improves the lamination crushing efficiency, reduce wear, the finished product grain shape is cubic, with higher  fine grain product.
Hydraulic control, safe and friendly
From cavity cleaning to adjustment, all adopt hydraulic automation operation, precise adjustment and control of discharging, rapid response self-protection when there is blockage.
Hydraulic & Lubrication integration
The integrated hydraulic lubrication system and centralized automatic intelligent control system save the cost of hydraulic lubrication input, and at the same time monitor the running status of the equipment in real time to ensure the safe and stable operation of the equipment.
Multicavity conversion
It is equipped with many medium crushing and fine crushing cavity types, only need to replace the corresponding cavity type lining board and a small number of parts, it can be converted into different cavity types, better meet the needs of medium crushing and fine crushing process, to achieve a multi-purpose machine.
Model
Cavity
Standard Type
Short Type
Power(kw)
Capacity (t/h)
Feeding Size (mm)
Min Discharging Size (mm)
Feeding Size (mm)
Min Discharging Size (mm)
HP200
Super coarse
 
 
 
 
132-200
90-250
Coarse
185
19
76
10
Medium
125
17
54
6
Fine
95
13
23
6
Super Fine
 
 
10
5
HP300
Super coarse
230
25
 
 
180-250
115-440
Coarse
210
20
75
10
Medium
150
15
50
8
Fine
105
10
20
6
Super Fine
 
 
20
6
HP400
Super coarse
295
30
 
 
280-355
140-630
Coarse
250
25
90
10
Medium
195
20
50
8
Fine
110
14
40
6
Super Fine
 
 
30
6
HP500
Super coarse
330
30
 
 
355-450
175-790
Coarse
285
25
90
13
Medium
200
20
55
10
Fine
133
16
40
8
Super Fine
 
 
35
6
HP800
Super coarse
353
32
 
 
550-630
260-1200
Coarse
297
32
155
13
Medium
267
25
92
10
Fine
219
16
33
6
Super Fine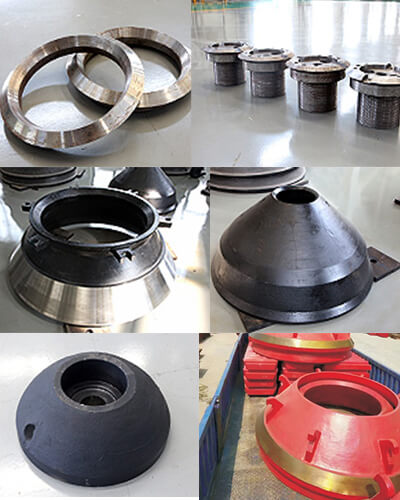 HP cone crusher, also known as Multi-cylinder hydraulic cone crusher, it is a high production level cone crusher developed in China in combination with the actual production situation of the domestic market.
With higher speed and stroke, improve the crusher's passing ability, crushing ability. Both crushing efficiency and discharging shape & particle are optimized and upgraded, which are widely used in the medium, fine and ultra-fine crushing operations of granite, basalt and other rocks above medium hard, and are commonly used in large stone factories, mineral processing production and other fields.
Eastman provides complete perfect fit original cone crusher parts.
1. Movable cone
It is forged from new composite high manganese steel, which has the characteristics of super wear resistance, high cost performance and wide application fields. Newly installed movable cone, after working for 6~8 hours, check its fastening condition, and tighten immediately if loose.
2. Fixed cone
The fixed cone and the movable cone are the main parts of crushing materials in cone crusher.
3. Bearing Bowl type bearing
4. Sliding bearing
5. Lining plate
6. Feed distributor
Get Equipment detail & price
Quick quotation, free crushing flow design, on-site service! Respond to you within 24 hours.