500tph Quartz Sand Making Plant
Capacity: 700t/h
Material: quartz sand
Equipment: Vibrating feeder, jaw crusher, sand making machine, 
circular vibrating screen, sand washing machine, belt conveyor, etc
❶Crushing: Raw quartz ore is continuously fed into the coarse jaw crusher by the vibrating feeder for primary crushing processing, and then into the fine jaw crusher via the conveyor for re-crushing.
❷Sand making: The circular vibrating screen screens the quartz sand after jaw crushing, and the quartz sand particles that meet the feed size requirements of the sand making machine enter the sand making stage, and the oversized materials are returned to the crusher to be crushed again.
❸Screening: The quartz sand particles discharged from the sand making machine are screened by circular vibrating screen again.
❹Washing: The quartz made into fine particle sand is sent to the sand washing machine by the conveyor for cleaning, and the finished product is obtained.
Eastman learned about the client's production and processing requirements, and then analyzed the characteristics of the quartz sand in the customer area and the on-site situation, and designed this quartz sand production line with an output of 500t/h.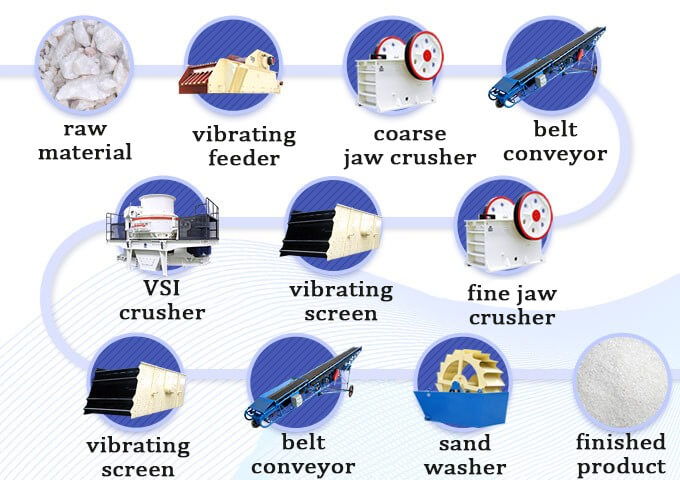 ▶Reasonable production line design and good stability, wear-resistant parts.
▶The failure rate, total energy consumption and ultra-low power consumption during operation are all low, and operating costs can be reduced by more than 50%.
▶Equipped with a pulse dust collector, there will be no dust pollution problems during operation, and the low-carbon environmental protection effect is more significant.
▶Good after-sales service.
Jaw crusher
Jaw crusher can crush iron, granite and other high hard materials. The wearing parts are made of high-quality wear-resistant materials, which are durable and less repair.
Vibrating feeder
It can evenly and continuously feed materials into the jaw crusher, and can carry out simple screening before that, to avoid over-large materials from blocking the crushing cavity.
VSI crusher
VSI crusher is a sand making machine, with input size 30-50mm, usually used in the final stage of crushing and grinding circuit.
sand washer
Capacity: 15TPH-200TPH, Feeding Size: ≤10 mm, Suitable for: Pebble, Granite, Basale, Iron ore, Limestone and more.
The mobile sand making machine is composed of crushing, screening, conveying, and power control system, and can be divided into a tire-type mobile sand making machine and a crawler-type mobile sand making machine.
It is very suitable for unfixed production sites or small working space, flexible transition and convenient operation, which can save a lot of transportation costs.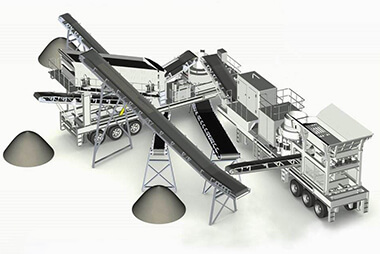 Customize production plan and process flow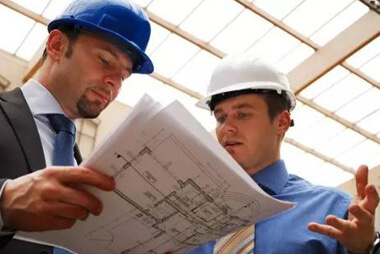 Engineers conduct field visits and give professional advice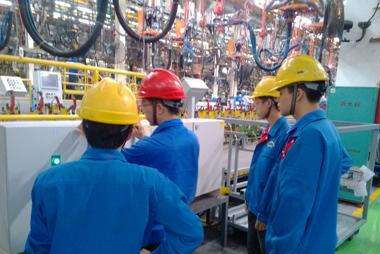 Engineer team to install, debug and operation training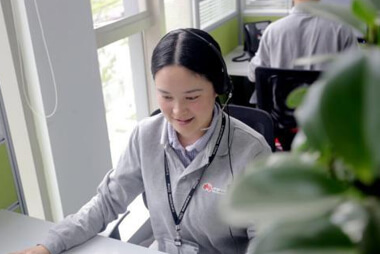 After sales consultation and return visit
"The processing effect of this production line designed by Eastman for our company is very good. We are very satisfied. It brings considerable economic benefits to our company every year. Eastman's service attitude is very good. If there are any problems during operation, they will be patient answer, I hope there will be more opportunities for cooperation in the future."
Quick quotation, free crushing flow design, on-site service! Respond to you within 24 hours.