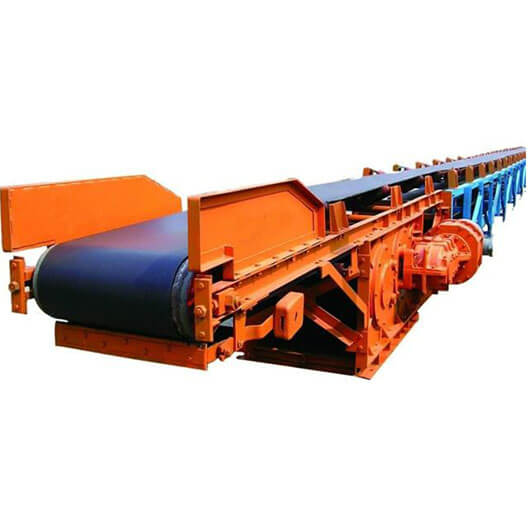 [Capacity] 1-1030t/h
[Max length] 30mm
[Power] 5.5-22Kw
Conveyor belt is the link equipment connecting crusher, feeder, screen, and so on equipment, to achieve the continuity and automation of production, improve productivity and reduce labor intensity.
Applications
transportation and production lines in cement, mining, metallurgy, chemical, foundry, building materials and other industries, as well as production sites such as hydropower stations and ports.
Material
all kinds of soft and medium hard ore, construction waste, tailings, steel slag.
Customizable multi layers
can be either single conveying, or multiple layers, horizontal or inclined conveying versions.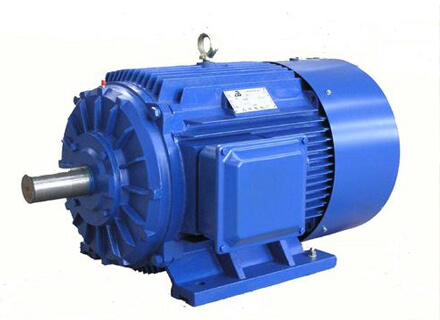 Variable frequency motor
adjust the speed, easy to control the amount of feed, don't need to restart.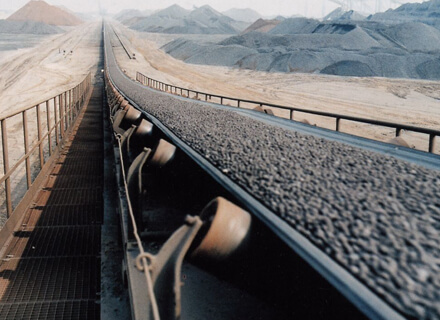 Wide applicability
can be used in the range of ambient temperature from -20℃ to +40℃, and the temperature of conveying materials is below 50℃.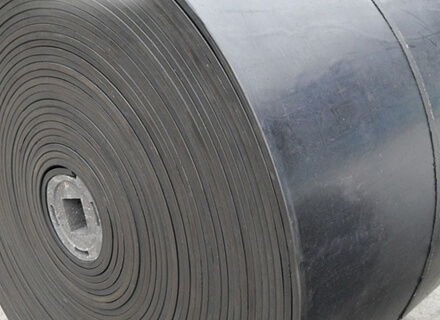 High quality rubber belt
Customizable length, thickness and width, high quality rubber belt with good load bearing performance.
conveyor belt working principle
First, the weight of the passing material is measured by a weighing scale to determine the weight of the material on the belt, so that the digital speed sensor mounted on the tail continuously measures the running speed of the feeder, and the pulse output of the speed sensor is proportional toThe speed of the feeder;

the speed signal and the weight signal are sent to the feeder controller, and the microprocessor in the controller processes it to generate and display the cumulative amount / instantaneous flow.
The flow is compared with the set flow, and the belt conveyor is controlled by the output signal of the control instrument to achieve the requirements of quantitative feeding.
the belt conveyor used in industries area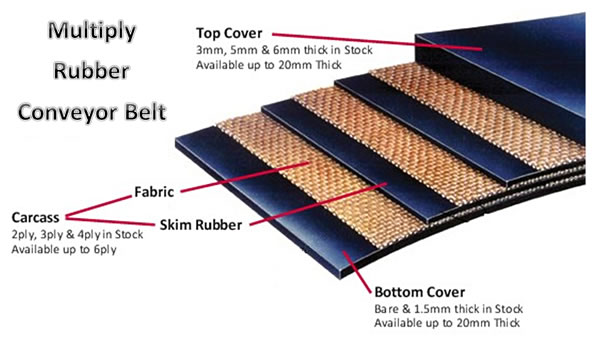 Belt conveyors have the advantages of large conveying capacity, long conveying distance, stable conveying, no relative movement of materials and conveying belt, low noise, simple structure, convenient maintenance, low energy consumption, and standardization of components.
Top cover
–Various compounds choices
–Excellent carry side performance
–Anti impact, anti abrasion, and anti tearing.
Piles
–Excellent tensile strength in both longitude and latitude directions
–Much lighter in weight comparing with steel and solid woven textile belts
–Provides excellent troughability
–Excellent flexbility
Rubber between piles
–Provides superior adhesion between piles
–Prevents piles from separation
–Provides improved splice efficiency
Bottom cover
–Various compounds choices
–Excellent running side performance
–Anti abrasion, anti tearing
conveyor belt Technical specifications
Model
Capacity
(t/h)
Max length
(m)
Belt width
(mm)
Speed
(m/s)
Upper slope
(°)
Power
(kw)
Drum dia
(mm)
Roller Dia
(mm)
DT75-500
87
20
500
1
<20
5.5
500
89
DT75-650
127
20
650
1
<20
7.5
500
89
DT75-800
198
15
800
1
<20
7.5
630
89
DT75-1000
507
20
1000
1.25
<20
11
800
108
DT75-1200
742
20
1200
1.25
<20
15
1000
108
DT75-1400
1032
30
1400
1.25
<20
22
1000
133